jarek miszczak
about: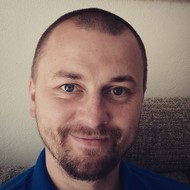 I'm a researcher at the Institute of Theoretical and Applied Informatics, Polish Academy of Sciences. I work on quantum information theory and programming languages.
events:
23rd International Science Conference on Computer Networks CN2016, June 14-17, 2016, Poland
22nd Conference on Applications of Computer Algebra, August 1-4, 2016, Kassel University, Germany
Computer algebra in quantum computing and quantum information theory – special session at the 21st International Conference on Applications of Computer Algebra 2015 (ACA2015), July 20-23, 2015, Kalamata, Greece.
recent publications:
See also full list of my publications including and info about my book High-level Structures for Quantum Computing. There are also some talks I gave and some of my notes and reports in Polish.
open positions:
If you are interested in working on quantum infromation theory in Quantum Information Group at IITiS PAN, contact me at

research grants:
completed grants:
current projects:
past projects:
random quotation:
Form perl.c: if (rsfp = mypopen('/bin/mail root','w')) { /* heh, heh */
– Larry Wall
my links:
my photos:
© 2005-2016 J.A. Miszczak
Last modification: 08/02/2016