jarek miszczak
about: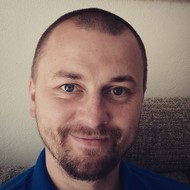 I'm a researcher at the Institute of Theoretical and Applied Informatics, Polish Academy of Sciences. I work on quantum information theory, complex systems, and programming languages.
events:
See also past events.
recent publications:
See also full list of my publications including and info about my book High-level Structures for Quantum Computing. There are also some talks I gave and some of my notes and reports in Polish.
teaching:
Nature Inspired Computing (in Polish), Department of Applied Mathematics, Silesian University of Technology.
editing:
From 2016 to 2018 I served as a managing editor for Theoretical and Applied Informatics, open acces journal publishing results in the full scope of computer science.
research projects:
students supervision:
completed grants:
projects:
past projects:
random quotation:
If you can't beat your computer at chess, do what I did
– try kick-boxing.
my links:
my photos:
© 2005-2018 J.A. Miszczak
Last modification: 05/03/2019