jarek miszczak
about: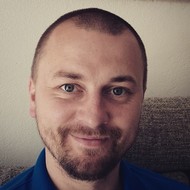 I'm a researcher at the Institute of Theoretical and Applied Informatics, Polish Academy of Sciences. I work on quantum information theory and programming languages.
events:
recent publications:
See also full list of my publications including and info about my book High-level Structures for Quantum Computing. There are also some talks I gave and some of my notes and reports in Polish.
teaching:
Nature Inspired Computing (in Polish), Department of Applied Mathematics, Silesian University of Technology, 2016.
open positions:
If you are interested in working on quantum infromation theory in Quantum Information Group at IITiS PAN, contact me at

research grants:
completed grants:
current projects:
FotoPlotki FB page (and Twitter feed) with recent news about photography (in Polish).
RandFile package for Mathematica which allows the exploitation of local files as sources of random data.
TRQS package for Mathematica for using true random numbers.
QI package for Mathematica, which implements number of functions used in the analysis of quantum states.
TurcjaWSandalach.pl portal for independent travelers and its Facebook page and Google+ page (in Polish).
Turkish Archaeological News portal providing news about the latest archaeological discoveries in Turkey or related with history of Anatolia. Check out its Facebook page for the recent news and photos.
Quantiki quantum Wiki project developed in cooperation with National University of Singapore, which you can follow on Twitter or Facebook.
past projects:
random quotation:
An infinite number of monkeys typing into GNU emacs would never make a good program.
– Linus Torvalds
my links:
my photos:
© 2005-2016 J.A. Miszczak
Last modification: 06/09/2016